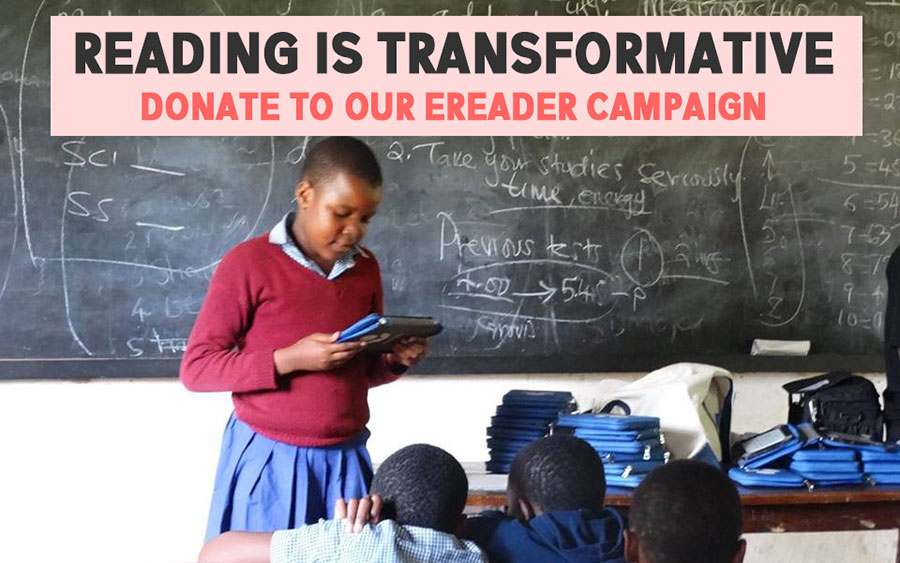 Donation Goal For This Project is
$16,000
Donate Now
Elimu Resource Centre uses digital technology to deliver scarce educational resources to vulnerable students in Kenya so that they can succeed in their studies.
Three years ago, we purchased 35 eReaders loaded with all the textbooks children need for their course work.
That was when we had a capacity for only 80 students.  In 2018 we moved to a wonderful new location where we host more than 250 students at a time.
We run a Mobile Digital Library program which helps students in public schools, where class sizes are 60 and above, with reading materials that mostly non-existent in class. We also take our digital resources to inmates at a local prison, a junvenile remand centre and a rescue home for abused girls.
Our devices offer digital textbooks for all subjects from primary through high school.  In many cases, these are the only quality up-to-date reading materials these students get to see in a week.
Thirty-five devices was sufficient in our old smaller location. But since the move, we are in urgent need of more Kindles. 
We purchase the Kindles from Worldreader.org in packages of 35 pre-loaded with 200 books.
We need $16,000 to buy another 35 Worldreader Kindles for our center.
Will you help us reach our goal?
 
With more devices, we will double our impact!
With your support we know we can do this!
Thank you for considering a contribution.
ELIMU MEANS EDUCATION IN SWAHILI