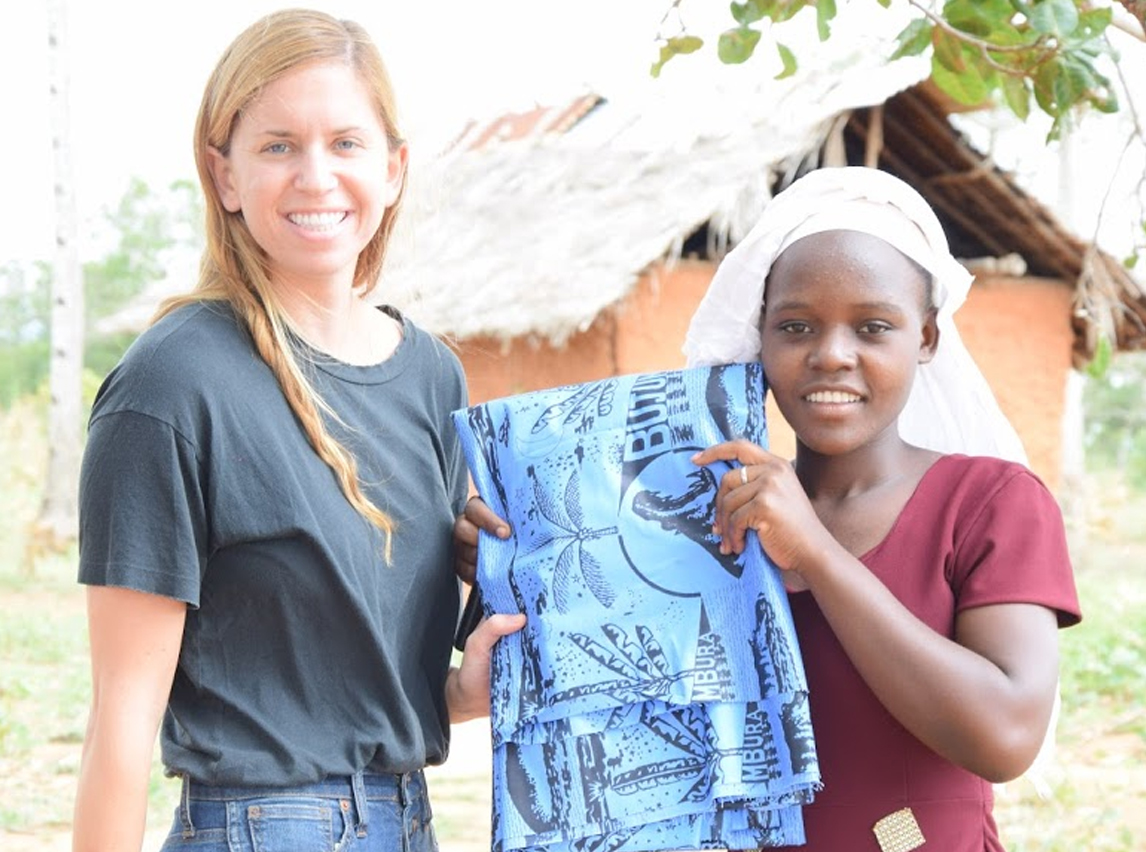 "It was inspiring to see Janet have so much pride in her work and how she takes care of herself and others through sewing. She is so focused in the classroom, it was amazing to see her light up and have fun at home. I couldn't leave without purchasing some fabric from her - featuring graphic hippos which honestly terrify me to no end but I figure the best way to conquer your fear is to wear it!" — Shannon Ashford, TomFoolery Owner
Shannon Ashford is the founder, designer, and creator of Tom Foolery. She teamed up with Elimu-USA to sew her samples for the Paris Fashion Show in September, 2019.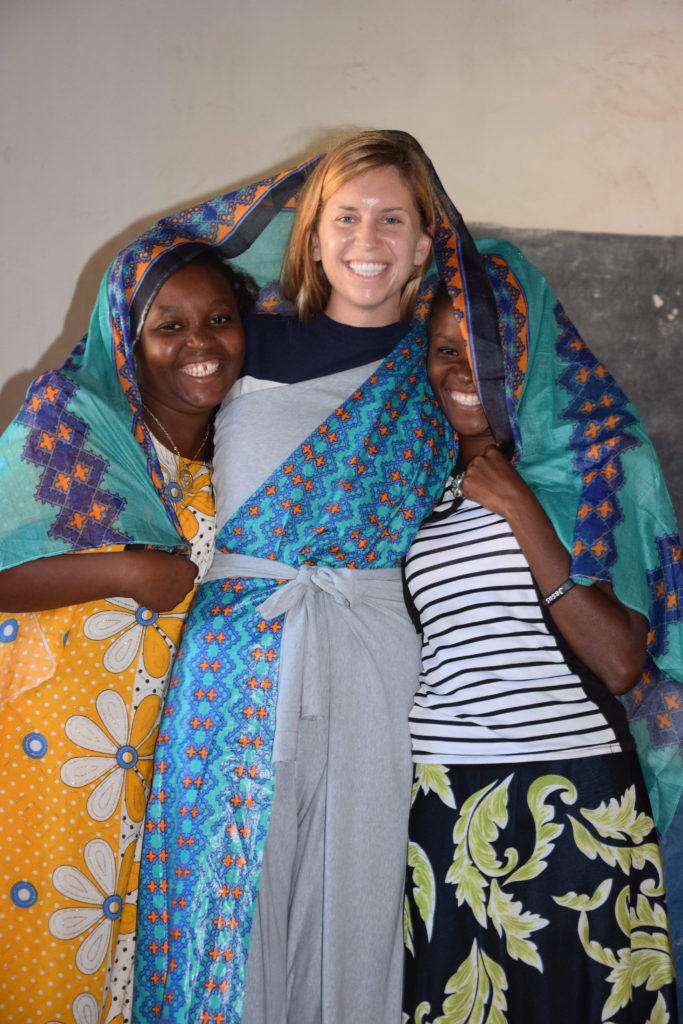 While in Kenya, Shannon had a chance to visit the village and meet Janet, an alumna of Heri Sewing College. When she arrived, Shannon was greeted by a large group of children who were eager to meet the fashion designer who had traveled all the way from California.
Janet (pictured with her arm around Shannon) introduced Shannon to the children and showed her fabric samples from the region. Since graduating from the Heri Sewing College last year, Janet has purchased her own property, provides for herself and her family, bought a goat, and is saving for a cow. She spends most afternoons with the patter of her sewing machine while a cooling breeze shifts through the leaves of the trees above.