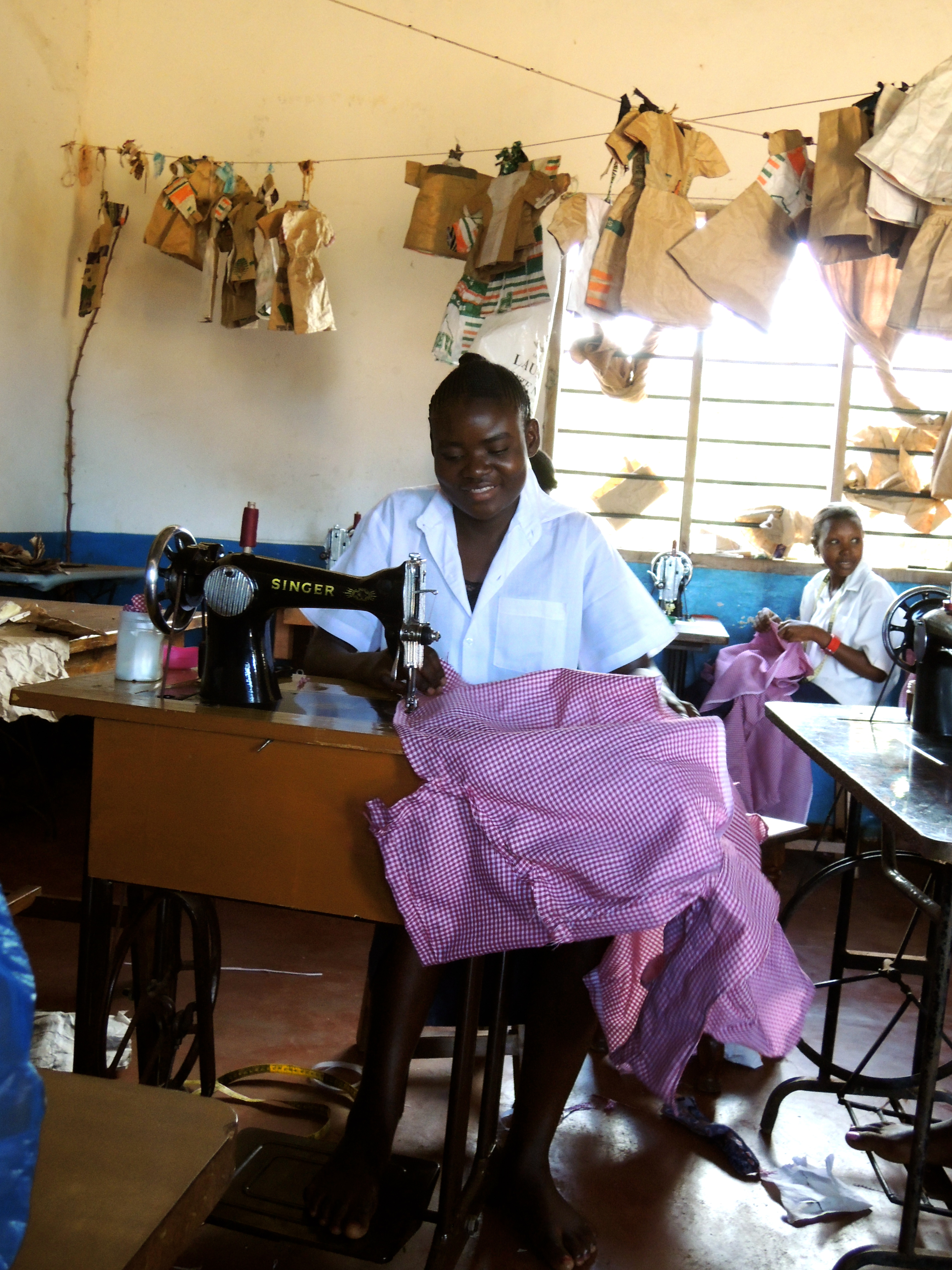 "Many girls in rural Kenya are forced into early marriages after primary school because there is no money to keep them in school. Elimu's sewing project helps these girls continue their education and provides them with a trade which gains them independence and gives them choices for their future. This project really changes lives!" — Diana Gwiyo, Entrepreneurship Advisor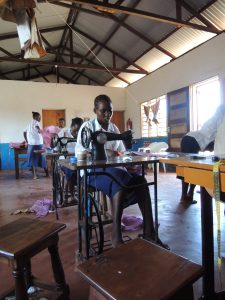 How Sewing Makes a Difference
Elimu partners with Heri Ministries Sewing College to assist teenage girls with low-income backgrounds by equipping the girls with income generating skills and a sewing trade. They return to their families with the knowledge of how to run a small business and become independent members of their communities. Many graduates have been able to help provide for their families and educate younger siblings.
A Local Solution to Local Challenges
Heri Ministries Sewing College was established in 2002 by a Kenyan woman with the goal of providing more than just technical skills. The school offers a positive, Christian-based learning and living environment and personal counseling. In Kenya, and especially in the coastal city of Malindi, many youth suffer from low employment and debilitating poverty. The surrounding rural communities practice a variety of detrimental customs including marriage of girls as young as 12, bride price (where a family benefits from a valuable gift of cows and cash in exchange for a daughter) and witchcraft (which ostracizes and terrorizes the victim). Some tribal communities also practice female genital mutilation, also known as female circumcision.
The program provides technical training to help students become more valuable as independent, contributing members of their communities. They become role models to other younger girls, who see the benefits of furthering their education and starting a business. The program normally takes two years to complete, and culminates with the Kenya National Trade Certificate exams. Students also learn valuable life skills, as well as business savvy, and technical skills like how to maintain a foot-pedal operated sewing machine.
Digital Tools Take Sewing to Higher Level
Students of Heri Sewing Project come to Elimu Resource Center on a weekly basis to learn how to use digital technology to enhance their fashion designs and sewing skills. They research fashions around Africa using the internet, download YouTube video tutorials on pattern-making and gain exposure to new designs and creative ideas. Their digital skills enhance their competitive edge in the market.
Elimu Fashion Show
Heri students showcased their new hi-tech skills and fashion creativity with the first-ever fashion show hosted at the college. We are looking for new partners to help us take our fashion show out to the community, involving more youth and connecting with the education community at large. We welcome your ideas and funding support to make this a reality in 2020. Contact our founder for details: nina@elimu.ca.
You Can Help a Young Woman Start Her Sewing Business
There is more than one level of support!
Sponsor a student. Help us sponsor a student for the program at Heri Ministries Sewing College. Two years of school fees and boarding expenses, plus a sewing machine upon graduation costs $1300.
Send her a sewing machine. For $300 we can provide a student with her own sewing machine.
Donate an exam sewing kit or fabrics. With a donation of $20 you can help us provide an exam kit (scissors, needles, thread, bobbin) or a selection of fabrics for one student to practice her skills.
* Figures are based on an average conversion from Kenyan shillings at current prices
Ready to give? Click here, https://www.classy.org/campaign/triforher/c250436