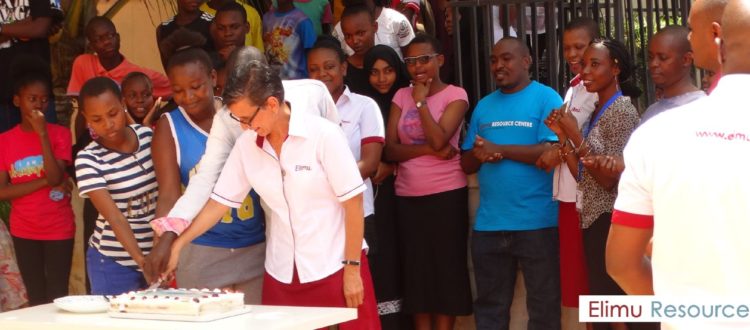 Celebrating one year at our new location!
Surrounded by the students we server at Elimu Resource Centre was the way we celebrated our first year at our new location. In February 2018, we made the big move from our previous one-room location to the beautiful four story building that has become known as "The Resource" in Malindi.
The anniversary day arrived in the midst of the term one school break so the Centre was busy with students. We interrupted their study time to join us for some birthday cake.