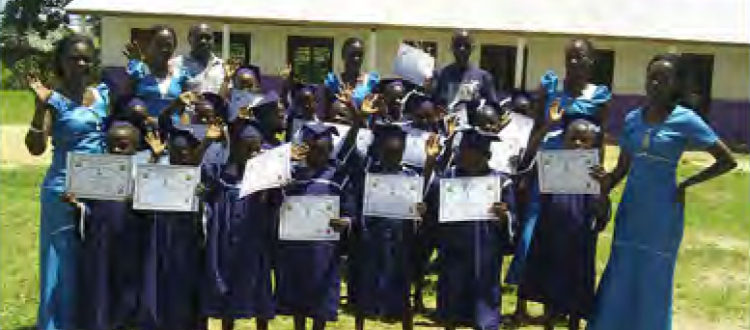 Staff Profile – Kamotho Ndung'u, Elimu CEO
In Kenya, the Elimu team is an energetic group of ten Kenyans with big hearts working full or part-time. Every one of them has at some point volunteered their time for Elimu. In this issue, we introduce you to Kamotho Ndung'u, Elimu Co-Founder and CEO.
In the early years, Kamotho helped manage the financial transactions for Nina's projects during her trips back to Canada. Over time, he came to share in her vision for the organization. Kamotho spearheaded the development of the resource centre concept.
From a poor rural family, he owes a lot to his Mum, who raised him and his three siblings on her own after their father passed away. Kamotho's primary school days, included pre-dawn wake ups to complete chores on their small farm plot. He milked a cow and delivered heavy jugs of milk to a nearby collection point before breakfast, followed by a long walk to school – usually in bare feet, even during the cold rainy season when he could see his breath before the sun broke out to warm and dry the countryside. Lunch was not a common part of his daily routine and there were always farm chores waiting at home before supper. Homework was done around the dim light of a kerosene lamp.
Despite the challenges Kamotho was top of his class at the end of Grade 8. Unfortunately, his Mum couldn't afford the school fees and he was not able to join high school at that time. Rather than waste a year at home, he decided to repeat Grade 8 and try again. During that year, he mobilized support for his future and ended up qualifying for a scholarship to take him through high school. He later won a government bursary to help him complete a Commerce degree at Kenyatta University. Today, he closely identifies with the many children he serves through Elimu. He mentors them and shares his personal experiences. His joy is in watching them make it through school. His greatest sense of accomplishment is those kids who make good use of the opportunity they have been given and build their futures.
Watch below to meet Kamotho in a recent Elimu Podcast.