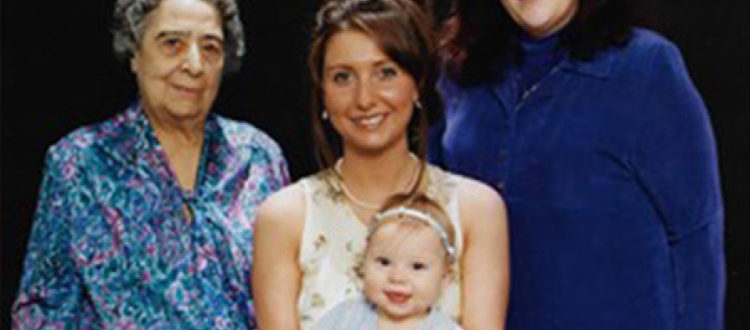 Donor Testimonial Angela Ierullo, Ottawa, Canada
When Angela lerullo in Ottawa heard of Elimu's sewing project and how we provide foot pedal sewing machines to help young women make a life for themselves, she was very touched. In a similar way, her own grandmother, Angela Parrotta, who arrived in Canada in the mid-1920s with her young daughter, Maria, used her sewing skills to start a business and support her family. And, she used almost the same non-electric Singer sewing machine that we provide for our sponsored sewing graduates in Kenya. Angela's grandmother passed her sewing skills on to her daughter, who later became Maria lerullo and also became a young entrepreneur. Angela Parrotta and her daughter opened a small store-front shop where they sold handmade specialty items to help provide for the family.
Angela was so inspired by Elimu's work amongst vulnerable young women in Kenya, she offered to sponsor a studen
t. She was thrilled when the candidate selected for her was called Mary, like her mother. She supported Mary Lewa through 2014 and 2015 to graduation and helped us provide her with a sewing machine to start her business after graduation. We recently connected with Mary Lewa on a monitoring and evaluation visit. Her story is presented on page 4.