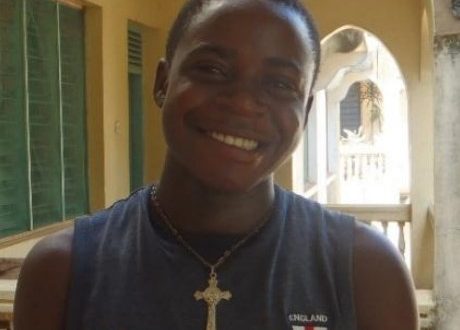 Elimu's New Stay in School Project
Elimu's New Stay in School Project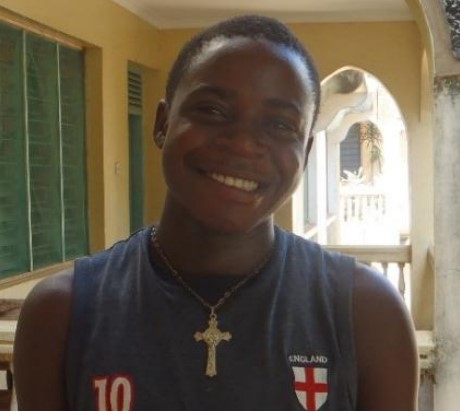 Elimu began piloting a new program just over a year ago aimed at helping at-risk kids to stay in school. We've simply called it "Stay in School". It provides educational sponsorships while supporting children in their existing living environment (with their current parent or guardian(s). It has been developed from lessons learned through Nyumbani Kwetu, our sponsored family home for children. Nyumbani Kwetu is an intensive program requiring a lot of resources—time, finances, individual mentorship. With Stay in School the aim is to reach more children and
improve their learning potential. The result is better options for the childrens' future.
To-date the program has supported 17 students in all levels of education from kindergarten to high school to date. We will journey with these students as we build our understanding of their individual needs and challenges. Elimu will be focused on fundraising for this new project. We will progress slowly so as to incorporate lessons learned and not grow beyond our means.
Here's a Story from Some Sponsored Students
Five children under the age of eight lost both father and mother in a short period of time. They are now under the care of their aunt and uncle, who already had five children of their own. The uncle was a stable head-of-household and until this turn of events, able to feed and educate his family. This situation plunged his status to that of a poor struggling father no longer able to keep all of the kids in school. Elimu stepped in to assist with the schooling of the five orphaned children. Today all ten children are learning. A small gift of $250 per year keeps shoes on their feet and replaces worn out school uniforms.
You can help these kids to Stay in School by making a donation of any size online at www.elimu.ca
Dream Realized: New Nursery School for Sabaki Village, Kenya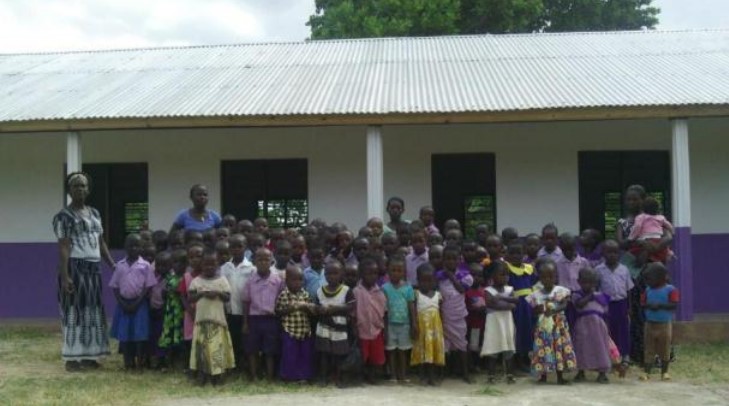 Upendo Nursery School started the new school year at its newly completed facility! This December, Elimu put on the finishing touches, painting the building in its official purple and white school colours. Three years from the start of fundraising, we have a school and children are improving their futures.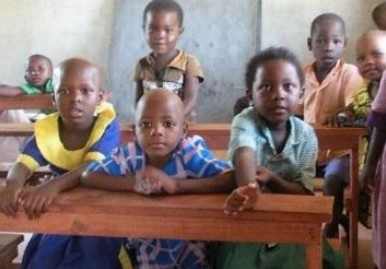 The building is the result of the commitment and determination of many dedicated supporters from Canada, England, America and other parts of the world. It is a tribute to the hands-on local energy of Elimu representatives in Kenya and our partners in Sabaki Village. Over 65% of the project was funded by the generous support and fundraising efforts of Global Child Care Services, a not-for-profit child care agency with programs in Ottawa, Canada.
Upendo, which means "love" in Swahili, has been built on a love for education. A plethora of fundraising activities from car washes and bake sales to hockey ticket raffles and BBQs went into building the school. The day-to-day running of the school is in the hands of the local community under a newly established school management committee. Elimu will continue to have a role following the development and viability of the school. Huge thanks to all who made this – our first completed project – a reality!
Elimu's Website Updated for Usability
Elimu.ca has a new look… In response to comments on the content and usability of our website we have made some significant changes. You'll find more detail, hopefully in a manner easier to find and use. Choose from a quick synopsis or read a detailed information sheet. All of our info sheets are now easy to print, read and pass along in PDF format.
We're always striving to 'get it right' with better ways of giving you the information you need on the work that we do. We also try to do this without unnecessary administrative costs. As a result, we now work with a local webmaster. He is working with templates and input from volunteers. Ours may not t be the 'flashiest' or most hi-tech site you've seen and there are some limitations to what we can do, but we are proud of what's been achieved.
Our main goal is to give you a clear idea of what we do here in Kenya—our goals, achievements and challenges. We also want to provide a transparent lens into how we manage and use our donor contributions. It's our hope that you'll find our new website does all that. Please e-mail comments on our new 'look and feel' to nina@elimu.ca
Three Years since Elimu was Made Official
… and ten years since our founder arrived in Kenya.
In 2011 we officially began operating as Elimu, an international development organization helping children and youth the live life to the fullest. But our founder, Nina Chung first arrived in Kenya in 2004. In the past ten years, we have celebrated a number of exciting achievements. We highlight those on our new Milestones pages on our updated website.
Here are a few examples: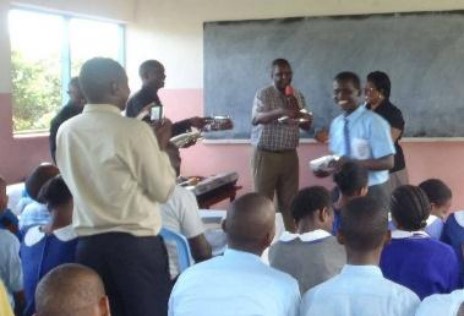 Nyumbani Kwetu Home for Children has watched four children succeed to high school. These are the first in their family to graduate primary school. One has now graduated high school and will be the first to blaze the trail of post-secondary education for her siblings and cousins.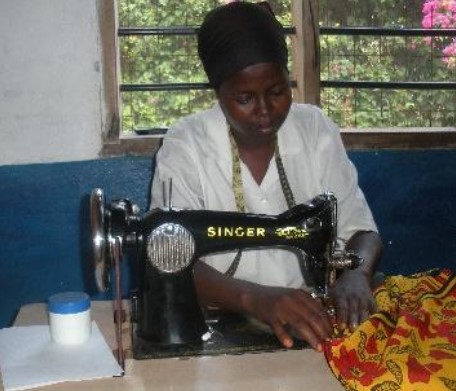 Heri Ministries Sewing College has provided skills and training for 19 young women. Each one received a sewing machine and was able to start her own micro-business upon graduation. Some married and stopped, at least temporarily, to raise young children. A few have simply lost touch with us. But from among all the graduates, we have confirmed that at least 11 are still up and running, making the most of their sewing trade.
Upendo Nursery School grew from a simple mud hut with 80 students in one room to over 120 students in four official-sized purpose-built classrooms.
Our newly launched School Sponsorship Project is already helping 17 children to Stay in School.
The milestones we celebrate would not be possible without the generous support of our sponsors and donors. Our thanks to each and every one!