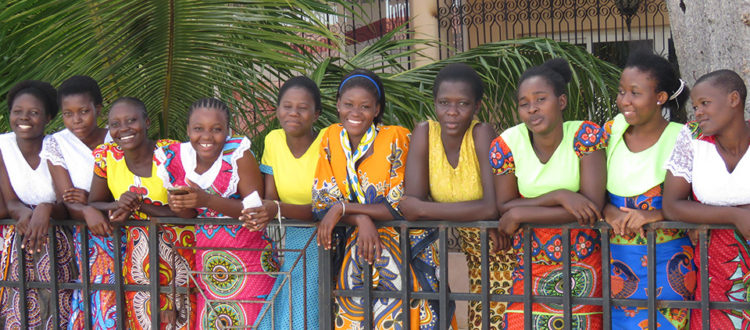 Showcasing Our Sewing Students' Creativity
As part of our grand opening event in June, the students of our sewing project had a chance to showcase their talent and creativity. With the digital skills they are gaining at Elimu Resource Centre, they researched fashion ideas online. Thanks to a generous donation of colourful local fabrics, they each designed a new outfit for the event. They modelled their designs before the Canadian High Commissioner and the Kilifi County Governor who presided over the official ribbon cutting ceremony. The young womens' presence added a touch of flare to the order of the day!
The students are now preparing for their end of year exams. The second year student's will soon be doing their national exams which gain them official government trade certificates in both tailoring and dressmaking. After graduation, the graduates will each receive a new foot-pedal sewing machine and can begin earning an income immediately. December is a great month to start a new sewing business because of the demand for Christmas and New Year's outfits and new school uniforms in January. In the rural communities where these girls live there are no department stores or even ready-made clothing shops. So there is a great demand for affordable handsewn clothing.