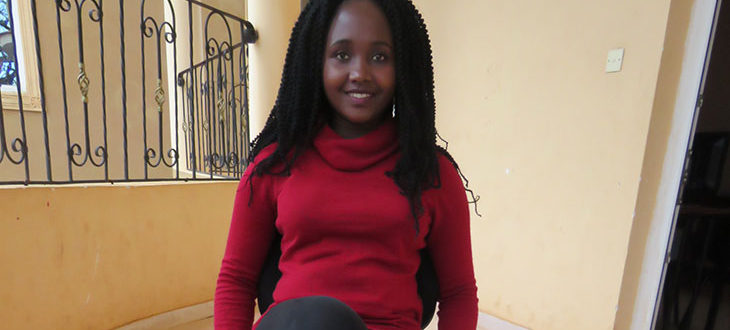 Student Profile – Margaret of Nyumbani Kwetu
We proudly escorted another young adult to college this Fall. Margaret joined Nyumbani Kwetu after high school because the children's home she was living in did not keep children after primary school. With Elimu support she completed high school in 2017, and then set about finding her next move. With a keen interest in air flight, she pursued her dream until she found herself accepted to an aviation college where she is training in cabin crew management and airline ticketing. Elimu was able to re-unite Margaret with her birth mother in 2015 and moved her to a boarding high school near her Mum so that the two could get to know each other. She spent the beginning of 2018 living with her Mum and younger siblings. Elimu assisted her with courses in computer and French to help prepare her for college. She started her program in September and is looking forward to an adventurous career in the airline industry.
Watch below to meet Margaret as she shares her joy in finding her career path.